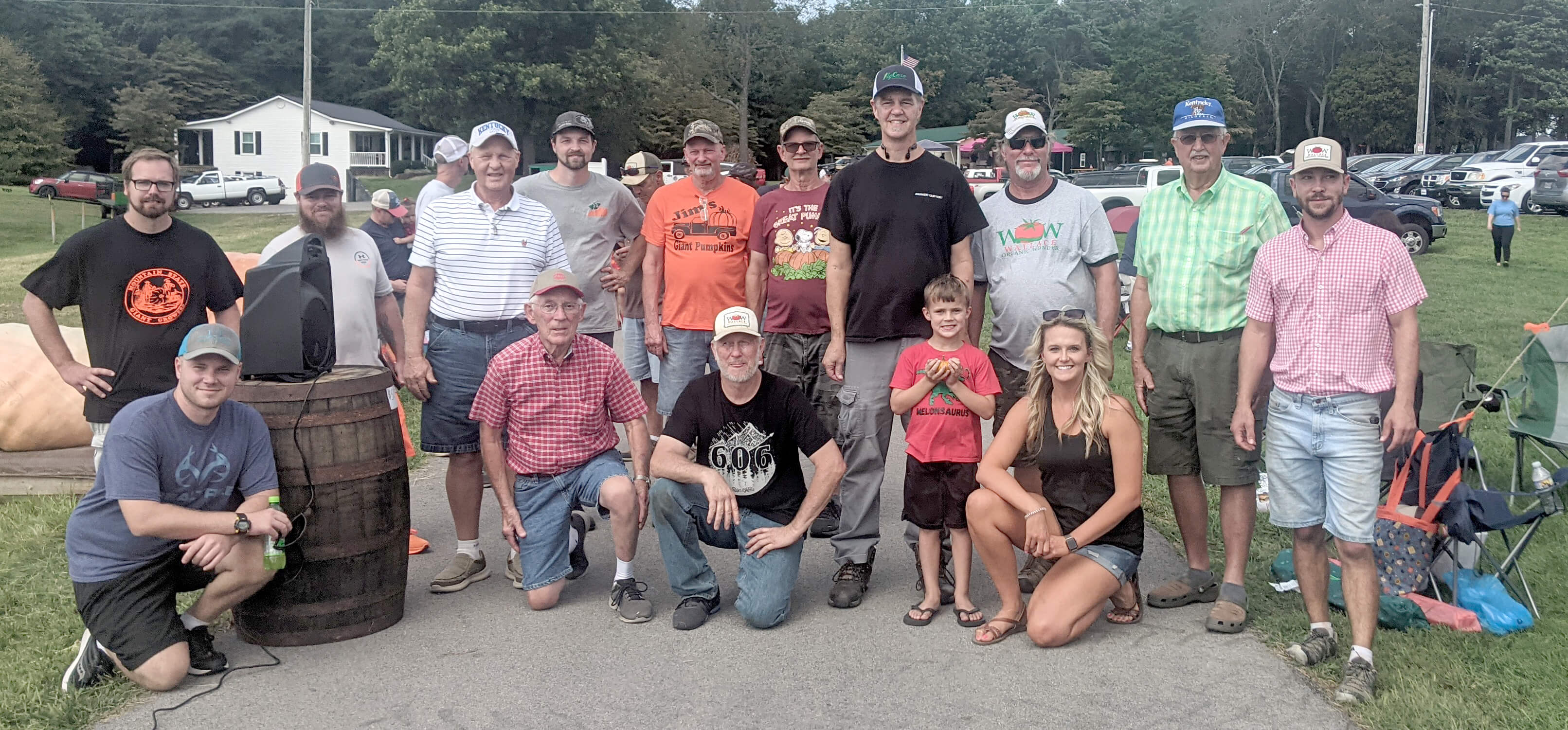 It was an exciting day at Roberts Family Farm on Sept. 17. There was a packed parking lot and a giant crowd to watch The Great Pumpkin Pursuit and Watermelon Weigh-Off. This event has only grown over the years and is now gaining national notoriety. This year's class of growers came from as far away as Kansas and Pennsylvania. There are several categories but what brings the most attention is the large watermelon and pumpkin classes. This year was no exception for that excitement. There were several state records broken. Growers have the ability to brake three different records when weighing in. Kentucky state records, their home state records, and world records.
This year we saw a Kansas state record-breaking green bushel gourd and a Kentucky state record-breaking pumpkin. The green bushel gourd weighed 195.5 lbs and the giant pumpkin came in at an astounding 1912.5 lbs. We also had a 9th win for local Frank Mudd with a 302.5 lb watermelon. Frank Mudd, who served as the event's MC, explained that The Great Pumpkin is the largest giant watermelon growing contest is the world! What is also exciting is that these pumpkins will be featured all through the fall season at
Dollywood
 and in 
Branson, Missouri
as giant jack-o-lanterns. We also will be working with the 
Jack-O-Lantern Spectacular
 in Louisville, KY for them to also purchase some of these giants.
The Great Pumpkin and Watermelon Weigh-Off is already set for Sept. 16, 2023, if you missed it last Saturday. Mark your calendars because it is only expected to get larger next year.