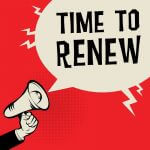 director@meadekychamber.org
Renewing your Meade County Chamber of Commerce membership offers significant value for your business.
By renewing, you gain access to a wide range of benefits and opportunities that can help drive your success.
Firstly, the chamber provides invaluable networking opportunities, allowing you to connect with fellow business owners, professionals, and community leaders. These connections can lead to new partnerships, collaborations, and referrals. Additionally, the chamber actively promotes its members, increasing your business's visibility and exposure through various marketing channels.
The chamber also serves as a powerful advocate for the local business community, representing your interests and influencing policies that impact your operations.
By renewing your membership, you demonstrate your commitment to the community and gain access to educational resources, cost-saving programs, and community involvement initiatives.
Overall, renewing your Meade County Chamber of Commerce membership is a smart investment in the growth and success of your business.