We love to see our members working together!
director@meadekychamber.org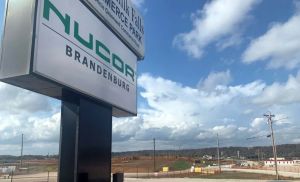 Nucor to supply steel for 2 Ky. solar projects, then buy renewable power
NextEra Energy projects in Henderson, Meade, and Breckenridge will generate 650 megawatts.
Nucor Corp. has entered into an agreement with NextEra Energy Resources LLC under which Nucor will receive 350 megawatts of renewable energy from Sebree Solar LLC, a subsidiary of NextEra Energy Resources in Henderson County that will be built with Nucor steel.
Read the entire story HERE.